Free E-Book!
Receive your free E-book download for taking our quick survey, and enter into a drawing for a free service!
OUR STORY
Our journey started shortly after moving into a new home in Chandler when our 12-month-old son was stung by a scorpion.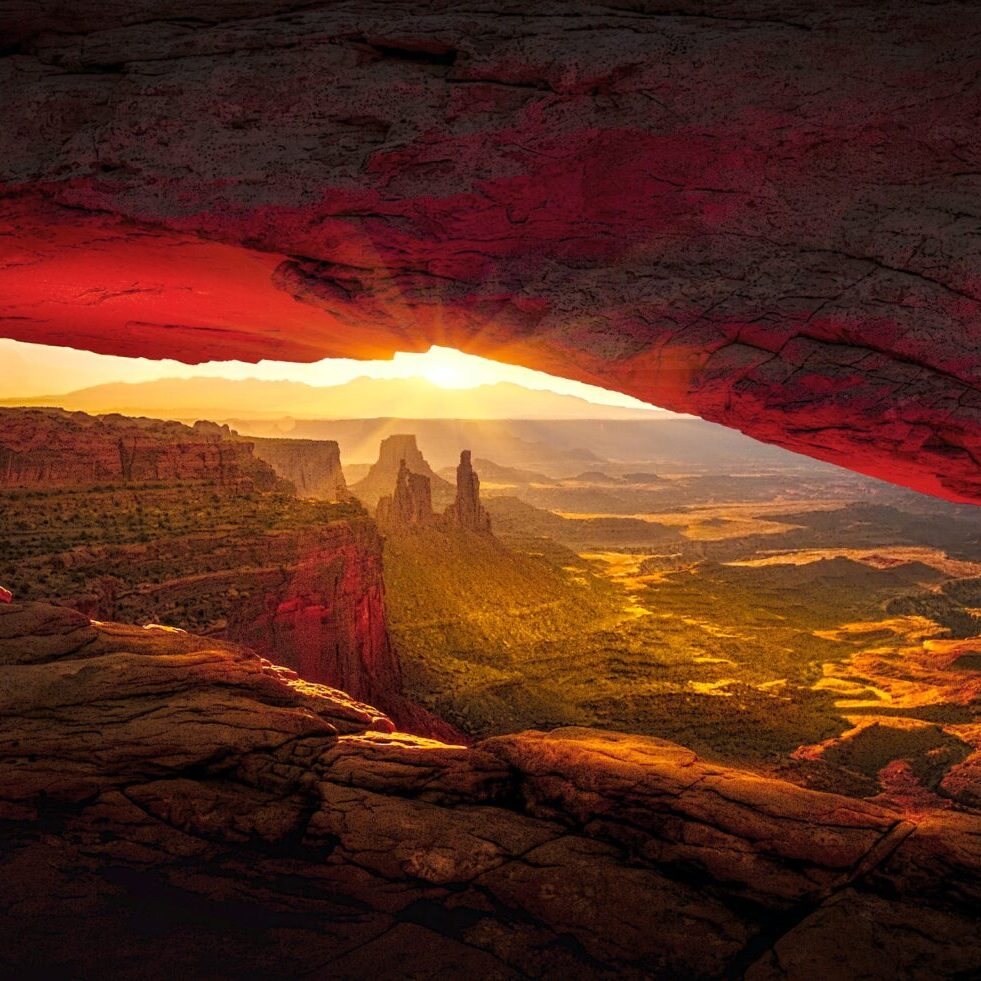 WHERE WE SERVE
Providing pest control services to Chandler and the surrounding areas, we are proud to serve the Valley to protect your family.
Serving Chandler, Gilbert, Queen Creek Arizona and Surrounding Areas with
Unsurpassed Scorpion & Pest Control
Family-owned and operated, Scorpion Shield was founded by medical professionals with a mission to establish a safe and secure living environment for each of our customers. Using effective treatment methods, safe products, and affordable services, as well as offering 10% off for homes with children under 3 years old, we are a fully licensed and insured company that is ready to eliminate dangerous and invasive pests from your home or business.

The Scorpion Shield Process
When treating for scorpions, we go far beyond where general pest companies stop. Scorpions are extremely hardy creatures, and due to their metabolic traits, not all pesticides are effective against them. Some pesticides dry pests out, some repel pests, some interrupt the respiratory system, and others cause paralysis through nerve disruption. The combination and rotational utilization of these products in a specific order and window of time ensure the elimination of current scorpions and ensure others will not take hold there.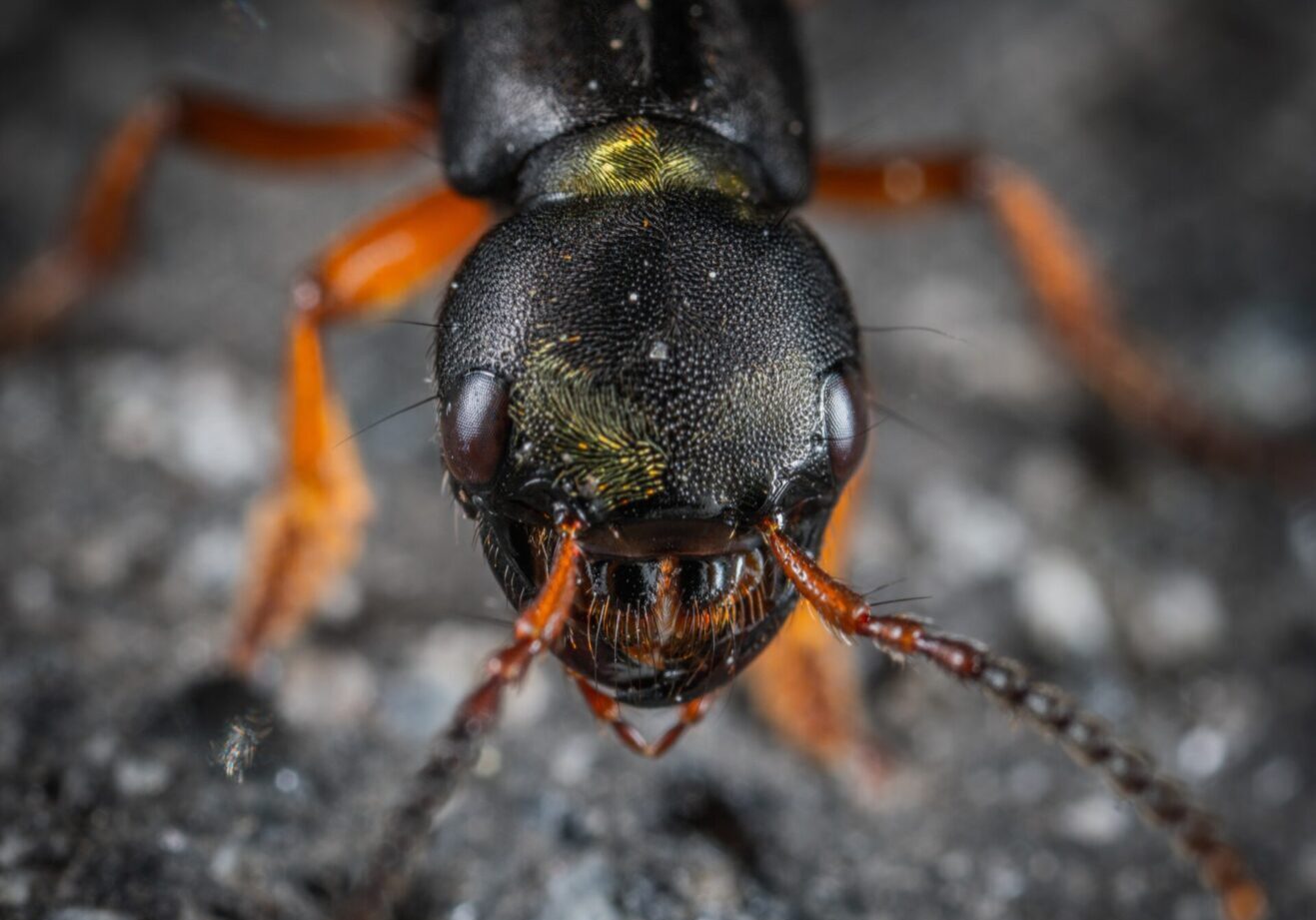 Common Pests In Chandler, Arizona
The pests found in Chandler, Gilbert and Queen Creek Arizona, and the surrounding communities are unique to our area of the country. If you have discovered a pest in your house and need more information about it, our Pest Library can help. It provides information about some of the most common Arizona pests, including what they look like, what problems they cause, and what to do if they get into your house.
Ants
Super social insects, ants live together in very large colonies located in the ground, at ground level, inside wood, or inside our homes. Ants are one of the most common pest problems..
Spiders
Like scorpions, spiders are arachnids that live in large populations throughout Arizona. Also, like scorpions, some spiders possess venom strong enough to affect people's health...
Cockroaches
Cockroaches are pests that enter into our homes and businesses on their own while searching for food or moisture, or we can unintentionally introduce them into our homes. 
Flies
Only insects with one pair of wings are true flies and belong to the order Diptera. Instead of a second pair of wings, they have a pair of balancing organs referred to as halteres....
Crickets
Crickets are medium to large-sized insects that are closely related to grasshoppers. Their large hind legs and wings bend down at an angle help and identify these creatures...
Protect Your Chandler Home
From GENERAL PESTS
GENERAL PEST CONTROL PRICING
$65.00
/ Service
BILLED AFTER SERVICE COMPLETION
2 top of the line general pest plus scorpion rated products
Flexible scheduling
Interior included at no extra charge
bait pests (ants, cockroaches, flys, etc.) included
There are 3 types of termites that are found in Arizona with the most common type being the well known Subterranean Termites. Termites are very similar to ants in the sense that they both have 6 legs, roughly the same body structure, are similar in size for some species, and also use pheromones to communicate with each other.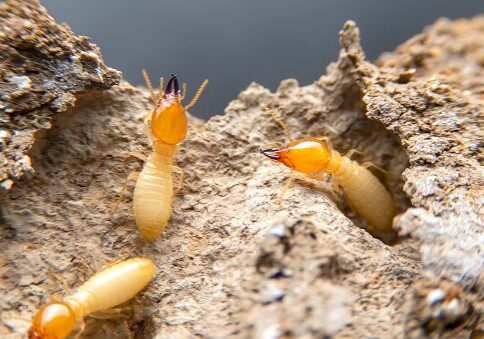 Mosquitos are blood sucking insects that have been around since the time of dinosaurs. They are considered the deadliest animal on the planet, causing human death of over 700,000 people worldwide every year. They are the most common vector of many parasitic diseases that infect humans. Diseases such as Malaria, Filariasis, Yellow Fever, Chikungunya, West Nile, Dengue Fever, and Zika. Zika and West Nile have been identified in Arizona, and around our Phoenix communities, over the past few years, which has created much more interest in prevention at home.
Arizona Wild offers several approaches to home sealing through our HomeShield system. Every home is different, and every pest has different preferences. Home sealing is the most effective way to control pest problems and is also the safest option to both humans and animals. 
When we perform an inspection for a home seal we approach the seal based on the specific issues occurring and the pests needing to be excluded. This approach allows us to cater the seal to the specific need, which assists in keeping the overall price down! Your technician will make recommendations, and these recommendations will generally place the seal into a tier category. Occasionally we use unusual or unconventional sealing measures, and occasionally you will be recommended to contact a handyman for certain repairs that are outside of our scope.
We also work with revolutionary Averzion products. This product creates a very effective physical barrier around the base of your home, and in combination with a general home seal and routine pest control, there is no better way to keep pests away.
Reach out for a free home seal inspection today and keep bugs away tomorrow!
As a business owner or manager, you know the importance of a clean and hygienic business. Along with the highest standard residential pest control, we also specialize in treatment of sensitive business such as preschools, medical offices, labs, and gyms.
If you want to avoid pest issues in your business, putting your clientele or patrons at risk, reach out today and put your mind at ease tomorrow!