Professional Pest Control
For Gilbert, AZ Properties
Known for its sprawling suburban design and highly-rated public schools, Gilbert is a destination for growing families and working professionals. Located in Maricopa County, Gilbert is filled with parks, locally-owned and big businesses, restaurants that appeal to every appetite, and many opportunities for outdoor recreation. And with its proximity to Phoenix nearing a mere half-hour, Gilbert is ideal for commuters.
This area sees two key seasons, as late fall to mid-spring is temperate and comfortable, whereas late spring to mid-fall can be brutally warm and dry, with little to no rainfall. These conditions create a unique opportunity to encounter certain pests like scorpions and snakes, but it also means that other seasonal invaders can always find something appealing about your property.
That's why Scorpion Shield aims to protect local homes and businesses from dangerous and destructive pests. We customize every treatment to your unique needs and will provide you with a seamless experience in the process. At Scorpion Shield, we take an integrated approach to pest control by taking into account all of the factors around your property and how they could impact the pest problems you face. For pest control that is reliable and safe, contact us today.
Home Pest Control
In Gilbert, AZ
In order to protect your Gilbert home from all of the dangers and damages that seasonal invaders can inflict on your property, you need residential pest control from Scorpion Shield.
We are fully dedicated to keeping your home pest-free all year round with safe practices and excellent customer service. Our team takes an integrated approach to find the solutions that work for your needs, by using safe products and considering the landscape and local conditions around your property.
The initial treatment that you receive will focus on both eradicating current pest problems and preventing new ones. And with routine follow-ups and maintenance, we'll be able to ensure that your property remains protected from pests. For more information on our residential pest control offerings and to receive your free, no-obligation inspection, contact us today.
Commercial Pest Control
In Gilbert, AZ
Protecting your property from pests is one of the best investments that you can make in your business. And with commercial pest control from Scorpion Shield, that can be your reality. We provide businesses of various sizes and backgrounds with reliable solutions that are customized to your specific needs.
All of our treatments are proven safe and effective, and before we move forward with your services, we will always provide you with detailed information on your options. With a commitment to your complete satisfaction and affordable prices to put commercial pest control within reach for everyone, Scorpion Shield is the clear choice to protect your business. If you could benefit from ongoing pest control services, contact us today.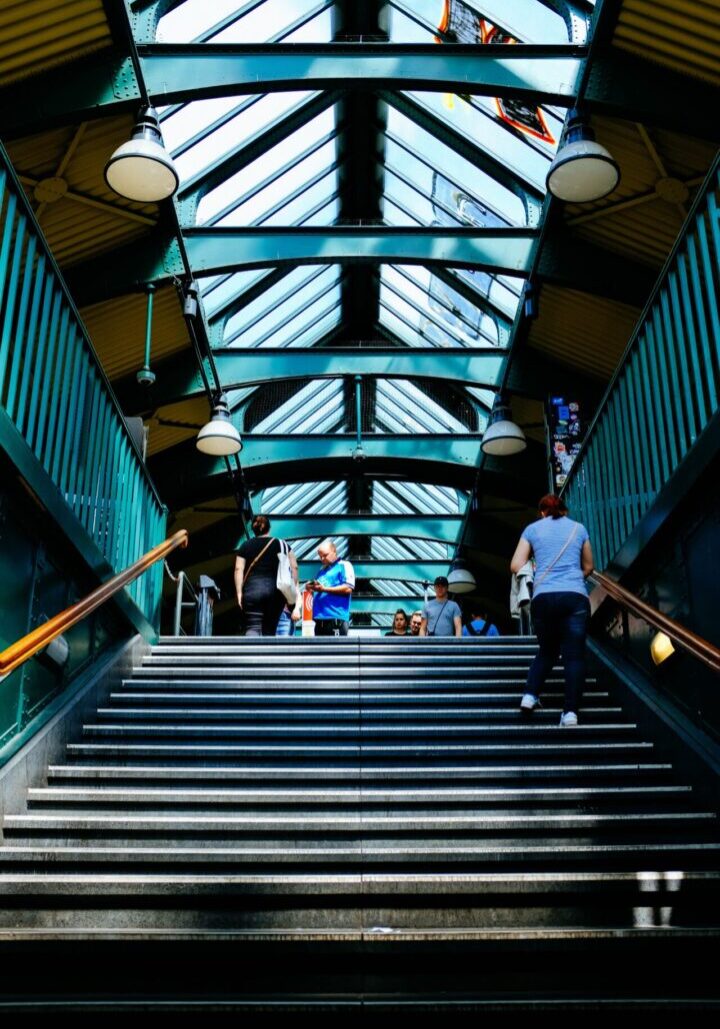 Everything You Want To Know About
Gilbert's Striped Bark Scorpion
Striped bark scorpions are a pest that's unique to the greater Gilbert area, but if you haven't encountered one, then you might have some misconceptions about them. This is everything that local homeowners need to know about these pests:
Striped bark scorpions are identified by their oversized pincers, long and curled tail, light brown coloring, and two banded stripes located on their back.
The sting that you receive from the striped bark scorpion can create a sharp burning sensation similar to that of a wasp or bee.
While their stings can be very painful, they do not generally pose a serious health risk to humans.
Striped bark scorpions eat other pests like spiders, flies, and centipedes, so if you have an abundance of those pests on your property, you may find yourself with a scorpion problem.
One of the most effective ways to make your property less attractive to striped bark scorpions is to clear your yard of fallen tree branches, leaf piles, log piles, hedge trimmings, and other yard debris.
When Gilbert homeowners are looking for the most reliable striped bark scorpion control, they call Scorpion Shield. We're the trusted local scorpion experts — it's in our name! For customized and safe scorpion control, contact us today.
How To Avoid Cockroaches
In Your Gilbert Home
Cockroaches are a very serious pest if they've gained access to your Gilbert home. They're capable of spreading salmonella, streptococcus, staphylococcus, as well as irritating allergies and asthma and causing significant stress.
To keep roaches out of your home, try these tips:
Seal up the cracks and crevices around your home's foundation, paying special attention to your basement and areas around doors and windows.
Inspect all packages and boxes before bringing them inside your home.
Practice proper food storage by always keeping your food and pantry items in airtight containers.
Keep your home clean by disinfecting regularly, cleaning up spills and crumbs, using a garbage bin with a lid, and vacuuming routinely.
If you see a leaky pipe, faucet, bathtub, showerhead, or toilet, fix it fully.
Limit where you eat to avoid the spread of crumbs.
Call the pros for cockroach control that you can trust.
When you need to keep these pests and the dangers they pose out of your home, contact Scorpion Shield for cockroach control that works for you.