Reliable Pest Solutions
In Chandler, AZ
Situated southeast of Phoenix, the city of Chandler is a bustling metropolis in its own right. It's packed with parks, attractions like The Arizona Railway Museum, scenic surroundings of the Sonoran Desert, and locally-owned shops and eateries to keep residents satiated. With its blend of sprawling suburban developments as well as quaint, walkable neighborhoods, Chandler has developed into the perfect place for individuals, retirees, and families. With the area's consistent dry warmth that reaches uncomfortably high temperatures from late spring to the middle of fall, pests are a constant problem for local homes and businesses.
At Scorpion Shield, we know firsthand the dangers that local pests pose, which is why we aim to bring pest control solutions in Maricopa County that are suited to property owners' exacting needs. Our mission is to keep you safe by breaking the pattern of pest problems. We do this with integrated management and products that are safe for adults, children, and pets, as well as your property. For more information on keeping your home or business protected from pests, contact us today.
Home Pest Control
In Chandler, AZ
As a family-owned, locally-operated business that got our start after a very serious pest problem that involved our son, at Scorpion Shield, we believe in the importance of home and family.
With our residential pest control services you can keep harmful pests out of your home and off of your property. We're able to make this a reality by utilizing integrated management methods, which result in safe and sustainable solutions for your home. It also means that we use limited chemical applications, and any products that we do use are proven safe for people and pets.
residential pest
control plans:
We offer homeowners the following residential pest control plans:
Silver- If you're looking for ongoing protection from pests but are still curious about what this entails, the Silver plan is for you. With bi-monthly treatments that are designed specifically for scorpions, we maintain an effective level of control along with two spot treatments throughout the year.
Gold- For a more encompassing approach to pest control, these bi-monthly treatments keep your home protected from a broader array of pests. It will also provide you with three additional spot treatments throughout the year.
Quad Guard Platinum- If you live in a high-risk, high-infestation area, this is the plan you need. It entails providing monthly services, modifications to your yard and home, scorpion treatments, and the disruption of life cycles as well as the eradication of pests.
For more information on keeping your home, and everyone in it, protected from pests, contact Scorpion Shield today.
Commercial Pest Control
In Chandler, AZ
When you operate a business in Chandler, pests can become a problem at any time, impacting the greater Chandler community. That's why at Scorpion Shield, we provide commercial pest control that you can trust. We incorporate integrated management methods in order to not only get rid of current pest problems but to keep them from returning and to prevent new issues from developing.
With our commitment to keeping your business pest-free, we also believe that all treatments should be safe for people of all ages. That's why when you partner with us, you can rest assured that no harsh or unnecessary chemicals will be applied to your property. Upon the initial inspection of your property, we'll apply your first treatment, which typically consists of a unique blend of products tailored to your needs.
About 30 days after your initial service, we'll provide a follow-up treatment and make any adjustments as needed. Then, with follow-ups and maintenance set to your schedule and needs, we'll be able to keep pests off of your property all year long. For more information on commercial pest control that is customized to your business, contact us today.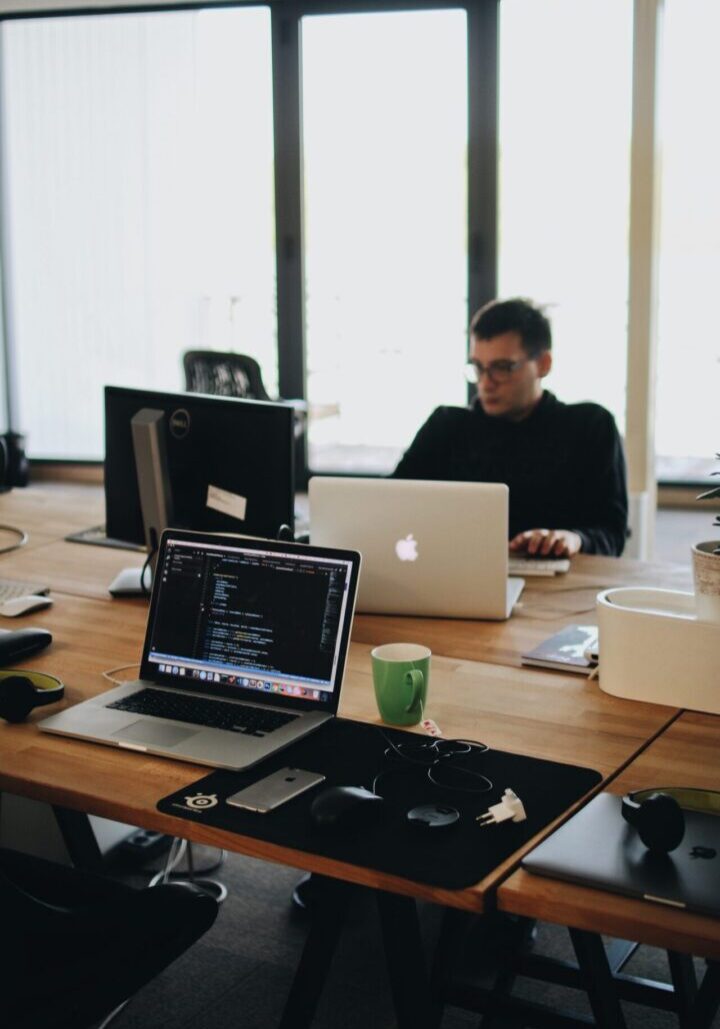 Are The Spiders In my
Chandler Home Poisonous?
Of the spiders that you're likely to encounter in your Chandler home, there are two species that you should be most wary of. The black widow spider is a glossy black spider that has spindly legs and is stamped with the iconic red hourglass shape. They tend to take up shelter in the backs of closets, in basements, or anywhere else that's secluded.
The brown recluse spider tends to be a light brown color, with a bulbous abdomen and thin legs. They may also be stamped with a violin shape, however, there is a lot of variability in what this looks like. These spiders also have six sets of eyes, which is a key characteristic. The brown recluse will also hide from humans, typically underneath porches or rock piles. Both spiders are venomous when they bite, and they attack when they detect a threat. Contact Scorpion Shield for spider control that works.
How To Keep Cockroaches
Out Of Your Business In Chandler
Cockroaches are a tenacious pest and once they've gained access to your Chandler business, they can mean big problems. Try these tips to keep cockroaches out of your business:
Seal up any cracks in your foundation with caulk and fill gaps around doors and windows with weather stripping. 
Always store food in secure containers. 
Disinfect the surfaces and floors around your property routinely. 
Store all trash in a bin with a lid and be sure to take it out regularly. 
If you notice leaky faucets, toilets, or pipes, fix them.
For roach control that keeps your business safe, contact Scorpion Shield today.